WORKS

A sample overview of the works of Dami Khadijah, a London based creative director plus cultural strategist hybrid in advertising.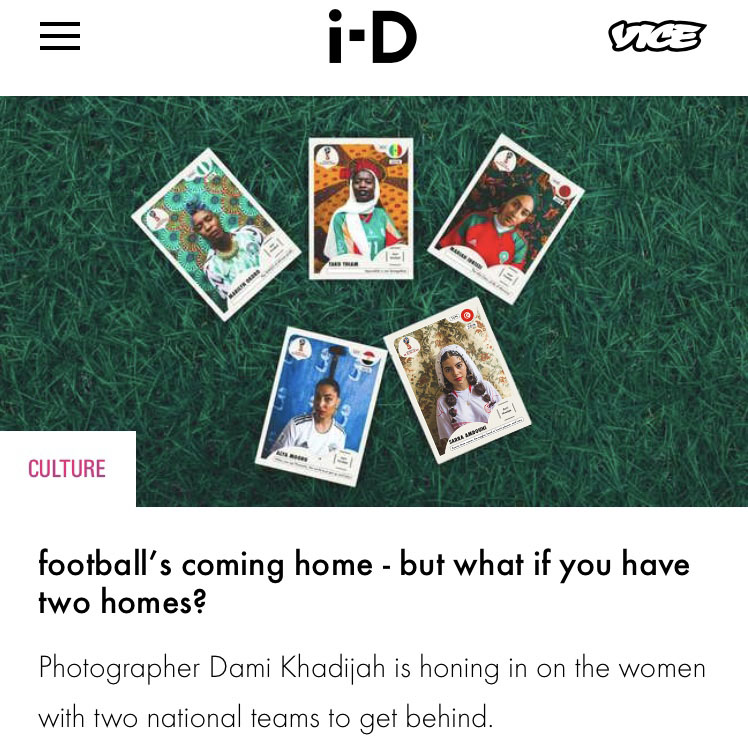 FIFA WORLD CUP
'Born in the West, Raised by the East'
A visual celebration of the diversity that makes up England themed around the 2018 FIFA World. One women living in the UK today was chosen to represent each of the five African countries that qualified for the World Cup; Nigeria, Morocco, Tunisia, Senegal and Egypt.

BFI x NOWNESS
'Allumuah'


Prose writer for the award-winning experiential film commissioned by NOWNESS in partnership with BFI & British Council, the film premiered at Tribeca Film festival & won the Vimeo Staff Pick Award for film of the year in collaboration with Philadelphia's BlackStar Film Festival.
MOTHER DRUM

Founder and Curator of platform dedicated to championing the nuances of African stories in cinema.

We programme and curate exhibitions IRL and on the WWW, harnessing the combination of video and sound, experimenting with various formats.

The idea is to 'travel the continent and its diaspora through film'.

Partnerships included Twitter, Netflix and Southwark Council.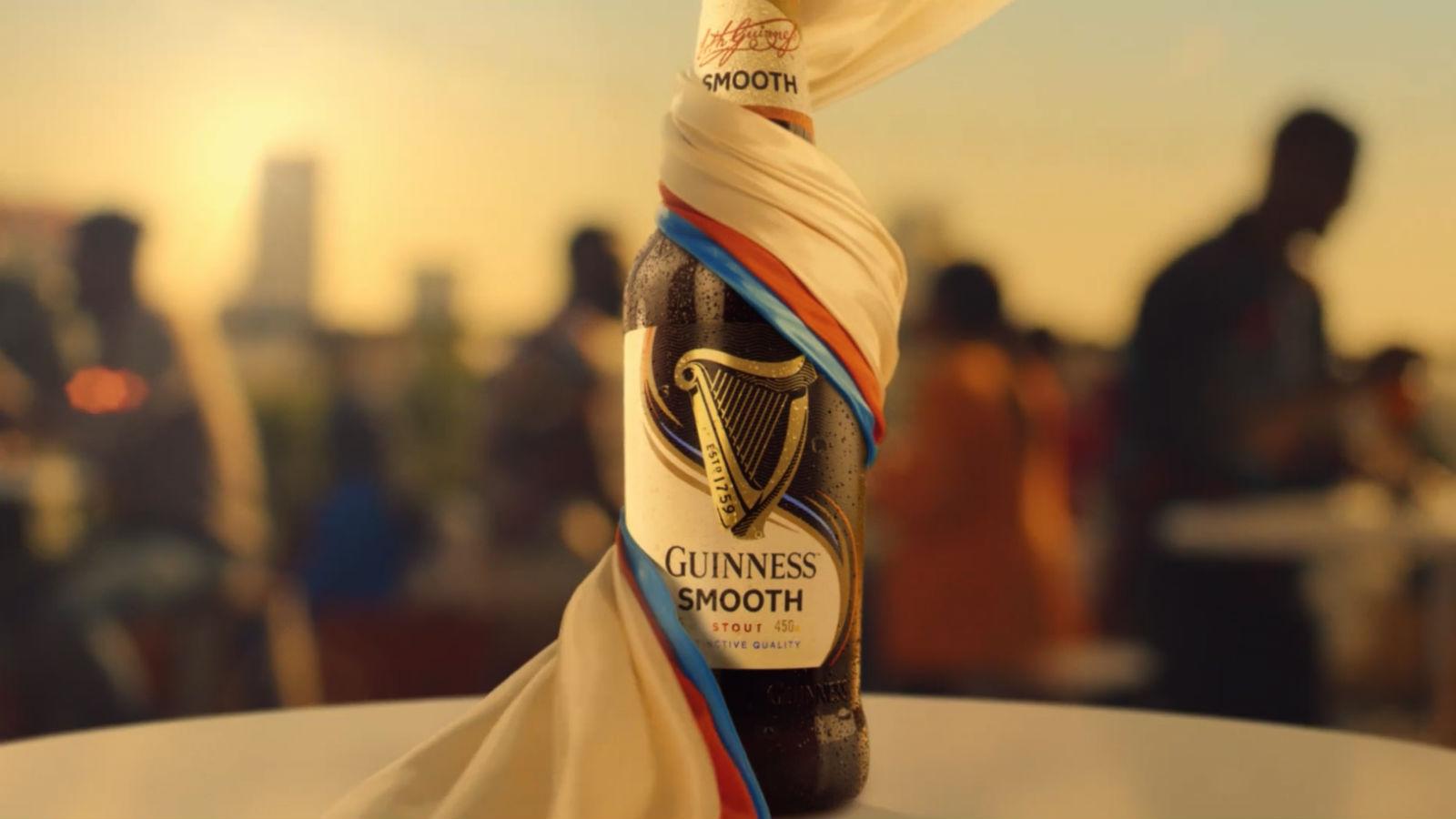 GUINNESS
Market Research




Havas (TRIPTK) was seeking to understand the evolution of Guiness's three core values; 'power', 'goodness' and 'communion', in Nigerian society and how they are coming to life in emergent popular youth culture using case studies.
STELLA MCCARTNEY

Branded Content Solution:


Experiential in-store recycling branded station for the launch of British fashion designer Stella McCartney iconic Adidas Stan Smith trainer crafted from vegetarian leather for the first time. Created from 100 percent recycled polyester, the launch of the footwear in conjunction with the opening of her new sustainable ethostore.

BBC RADIO x REFINERY29

'29 Questions with Annie Mac'
BBC Radio wanted to bring more awareness to the Annie Mac show whilst growing the listenership by getting more people to connect with the host.

In a social first branded content campaign was to turn the tables in a 'get to know me style' promotional feature for BBC Radio 1 in a video format titled '29 questions with Annie Mac' - an informal style interview conducted by fellow friend and colleague DJ Clara Amfo at BBC Radio 1 in a cosy home like setting.

TATE MODERN
Talk


'How migrant families navigate identity and the contribution of African migrants to Britain'

Held in October 2018 as part of Black History Month, I curated and presented a talk session on the theme of 'Migration Stories'.