FIFA WORLD CUP

Creative Direction + Cultural Strategy / 2018
For FIFA World Cup 2018


Audience Insight:
Britain is a huge melting point and British born descendants of ethnic minority immigrants represent over a third (almost half) of the country's ethnic population.

Cultural Insight:
Every day, young ethnic minority women in the UK navigate their dual cultural identity - trying to balance their cultural heritage with being British today. The World Cup is a unique global event where this navigation is highlighted.




Idea: 'Born in the West, Raised by the East'

A visual celebration of the diversity that makes up England themed around the 2018 FIFA World. One woman living in the UK today was chosen to represent each of the five African countries that qualified for the World Cup; Nigeria, Morocco, Tunisia, Senegal and Egypt.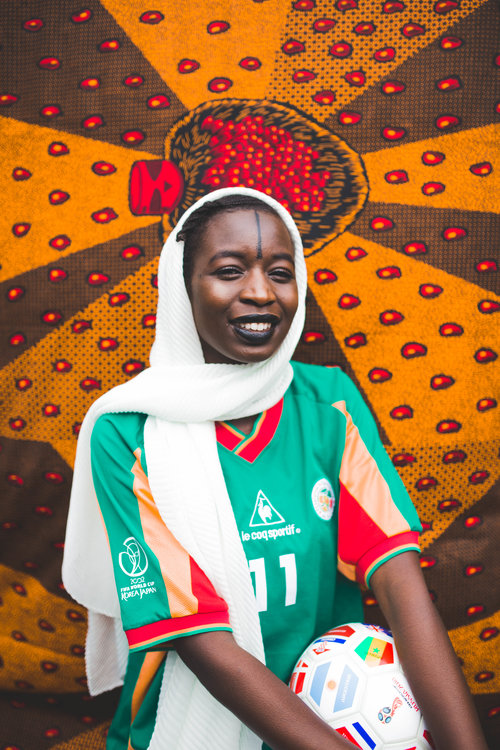 Senegal
Tunisia
Nigeria
Morocco
Egypt



Depicting British women with African heritage in a mix of traditional/cultural clothing and football gear, turning them into the famous football Panini stickers, exploring the topic of dual nationality through sport and how they intertwine creating one identity. Talent included British track and field athlete Marilyn Okoro, H&M's first hijabi model Mariah Idrissi, Journalist/Writer Alya Mooro, co-host of Maghreb community dedicated channel 'YoucefulTV' Sarra Amdouni and HR officer Tako Thiam.



'ALLUMUAH'
[pronounced: 'A-Loom-Wah']

Screenwriter x Prose / 2020
For BFI x Nowness x British Council



Award-winning experiential film set in Ghana & London directed by Curtis Essel. I developed the concept for the prose to weave ancient forms of storytelling from four early African tribes; Yoruba, Kikuyu, Xhosa and Fante from west, east and south of Africa. The idea was to pull from traditional proverbs from many of the Sub-Saharan African nations, weaving them together to tell one complete full story.

The use of non-English narration was intentional so it was clear who the message was to. It was also to avoid the use of what many understand to be 'plain language.' Proverbs, parables, and fables; an ancient form of storytelling across Africa, are still very much in use today.

Commissioned by NOWNESS in partnership with BFI & British Council, the film premiered at Tribeca Film festival & won the Vimeo Staff Pick Award for film of the year in collaboration with Philadelphia's BlackStar Film Festival.


NIKE, JORDAN

Creative Strategy / 2021
For Breaks x Nike, Jordan x JD Sports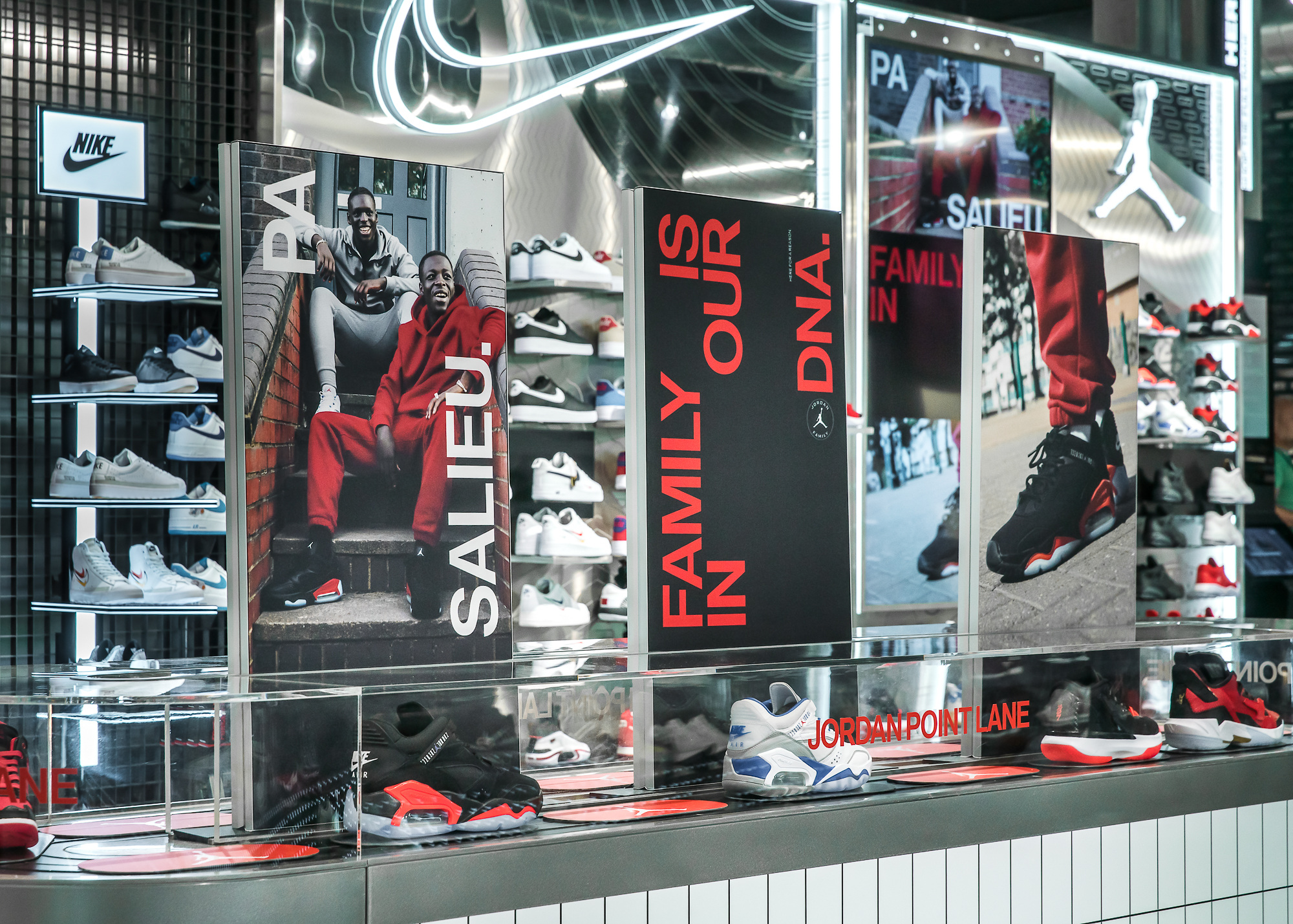 Campaign:
Featuring music artist Pa Salieu in his hometown Coventry alongside his tribe.

The campaign featured across digital with in-store display activations across Europe.

The launch also included an outreach component; we partnered with Pa Salieu's local community sports centre and former communal recreational hotspot in Coventry, to support the next generation by providing merchandise sports gear to further them in their pursuits.


MOTHER DRUM

Curation + Strategy / 2019 -
For Mother Drum

The words; mother drum, is taken from the title of the leading talking drum; 'iya-ilu', attributed to the Yoruba ethnic group. An instrument used as a key communicator of stories, music and more, much like the griot and kora widely known to be played amongst the West African region.

Taking from the sentiment of its name; 'Mother Drum' is a platform dedicated to championing the nuances of African stories in cinema.

We programme and curate exhibitions IRL and on the WWW, harnessing the combination of video and sound, experimenting with various formats.

Rooted in the physical experience, our events are multi-faceted expanding beyond the boundaries of what you know the film experience to be.

We like to think of ourselves as a facilitator, a vehicle transporting you through Africa…the only clause is we decide where and how we take you there.

'Travel the continent and its diaspora through film'.




Mother Drum launched with a private screening event, the second event partnered with Twitter at the London headquarters in Piccadilly. The third event was held on the 25th of May, which officially marks 'Africa Day'.

Peckham, also known as 'Little Lagos', is located in the borough of Southwark and has the largest African population in London, a perfect location to host this event.

We partnered with Southwark Council's Peckham Levels to honour the day with a sold out event, screening 3 short films and one feature film by African filmmakers on the continent and in the diaspora. The programme spotlight film was 'Lumumba' by Raoul Peck; a film that details the story of a Congolese politician and fighter of independence named Patrice Lumumba.

Events are currently on pause as we figure out what the future holds...





GUINNESS

Market Research / 2020
For Havas x Guiness



Havas (TRIPTK) was seeking to understand the evolution of Guiness's three core values; 'power', 'goodness' and 'communion', in Nigerian society and how they are coming to life in emergent popular youth culture using case studies.

Using cultural research, audience behaviour and the study of semiotics to create insights for further ideation, I presented a 14 page market research piece which covered the three main themes using key areas such as photography, literature, film, digital tv, social change, music, print media and visual arts.